Finally an Affordable Real Estate Transaction Coordinator Service
A typical Online Real Estate Transaction Coordinator Company assists the agent with their clerical and admin work during the closing process. This can include preparing legal and contract documents, ordering services like inspections and appraisals, and coordinating with all the different parties in a transaction to make sure everything stays on track for closing.  Depending on the agent and their situation, they may juggle all of these different tasks themselves, they may hire a trusted Virtual Transaction Coordinator company on a deal by deal basis, or if they are part of a larger team – they may have a full time Realtor Transaction Coordinator that handles this for them.
The main difference between a Real Estate Agent transaction coordinator and a Closing Concierge is a transaction coordinator's job is to help the agent with their clerical and admin work during the closing process – but their focus is on helping you, not necessarily your client.  A Closing Concierge service for your client will help transform the tedious closing process into an understandable, relatable journey by walking the buyer/seller through each step and holding their hand along the way as we explain what is happening now, what is soon to come, and how far they are from their ultimate goal. Whether you currently handle all your closing work yourself or you have a trusted assistant to help – Crisp CTC can be a premium add-on service for all of your future closings.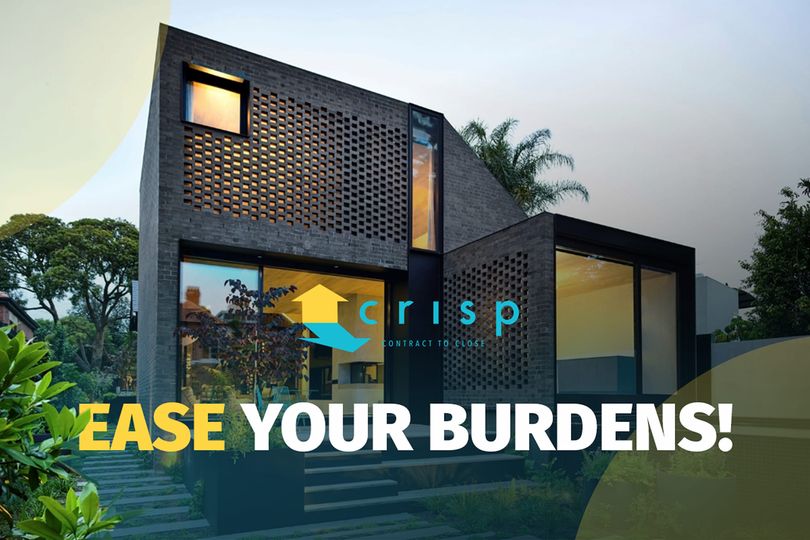 Our contract to close real estate software Services are designed with the agent in mind. We offer Transaction Coordinator Software for Real Estate Agents as well as Short Sale processing (www.crisp.expert to learn more) to offer you an all-in-one Virtual Transaction Coordinator System in this changing Real Estate market.
Why use an Online Real Estate Closing Service?
Crisp CTC was created for large and growing teams as well as individual agents that are focused on running their business and helping their clients.  Not everyone wants to pay $300-$500 to 3rd party coordinators or assume the overhead of having a full time staff.  And for those teams that do have dedicated admins and TC's, Crisp CTC is an affordable option to help increase the number of clients they can help by taking some of the most meaningful tasks of a closing coordinator off their shoulders.  
What is the difference between a Closing Concierge and a Real Estate Virtual Assistant Transaction Coordinator?
Our Closing Concierge software focuses on walking the client through the closing process while simultaneously coordinating with all the different parties to the transaction.  Typically, when agents hire a transaction coordiatnor online or use a Real Estate Virtual Transaction Coordinator online, they just focus on the paperwork and coordinating services like appraisals and inspections but don't offer the special touch of a Closing Concierge to your clients.  We can improve your client's satisfaction, increase your repeat business and referals, and help take the load off any assistants you already work with by using our Low Cost Transaction Coordinator Software!
Is this an Automated Real Estate Transaction Coordinator?
We use Smart Automation technology to help ensure your closing process is handled with care and everything is done exactly how you need it.  By utilizing our automated system, we keep our Real Estate Transaction Coordinator Service affordable for agents and engaging for their clients!
Do you offer a demo?
We offer a FREE 30-Day trial of our service for any agent that is interested in learning what exactly we do and how easy it is to use. In addition, we offer 24/7 customer support and you can cancel our service anytime since there are no long-term contracts required. 
Looking for More Information on Getting Started?  Our online Real Estate Transaction Coordinator Services are one click away!